Summerhouse Resort Amenities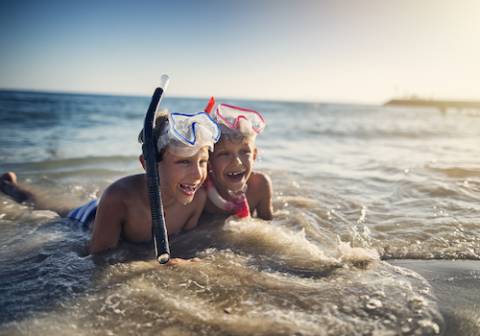 When you book your vacation rental at Summerhouse, you are going to get more than just a place to sleep at night. Guests at Summerhouse have full access to a wide range of fun amenities that are sure to keep you entertained. We want to make sure that Summerhouse feels like your "home away from home" and with that comes all the fun amenities to make your Panama City Beach vacation one you'll never forget. Located directly on the Gulf of Mexico, take a long stroll on the beautiful, sandy beaches or enjoy some time catching waves in the ocean. From pools and hot tubs to shuffleboard and pickleball, you'll have plenty of recreational activities to choose from when you get back to the resort.
Summerhouse Resort Amenities

Two family-friendly swimming pools
Kiddie pool
Hot tub
Pickleball
Horseshoes
Tennis
Billiards
Arcade
Beach Rentals
and more! 
Summer Activities
Memorial Day through the second week of August, weather and occupancy permitting.
Mondays:  Movies under the Stars- Starts around 8pm
In the pool courtyard
Tuesdays:  Karaoke 7-10pm
Under the Gazebo
Wednesday:  Live music with Michael Cannon 7-9pm
Under the Gazebo 
Thursdays:  Waterproof face painting and balloon animals with Amanda 10am-noon (get there early she fills up fast!)
Under the Gazebo 
Friday:  Karaoke from 7-10pm
Under the Gazebo 
Saturday:  Relax with your family and welcome new weekend guest arrivals!
Sunday:  Live music with Michael Cannon 7-9pm
Under the Gazebo
Two Swimming Pools
Summerhouse has two full-size pools for your enjoyment. With plenty of fully-reclining chairs and shaded areas, the whole family can relax or make a splash! The two pools are located safely within Summerhouse Resort and are reserved for guest use only.
There is a large gazebo and plenty of umbrellas for those trying to escape the sun. You'll also find food & snow cone vendors nearby for your convenience so you can lounge pool-side all day long. 
Hot Tub
If you get tired of playing around in the pool, head over to the hot tub and relax in the warm water. Located next to the gazebo, you can relax in privacy. Let the stress of regular life melt away with the jets and warm water soaking over you. 
Kiddie Pool
What about the kids? The kiddie pool is located directly next to our full-size pools so our younger guests can enjoy with safety. The shallow pool is great for the kids to splash around in and lounge chairs surround the kiddie pool for you to watch your kids play as your family makes lifelong memories. 
However you choose to relax, we have plenty of space and safe, clean pools for you to enjoy.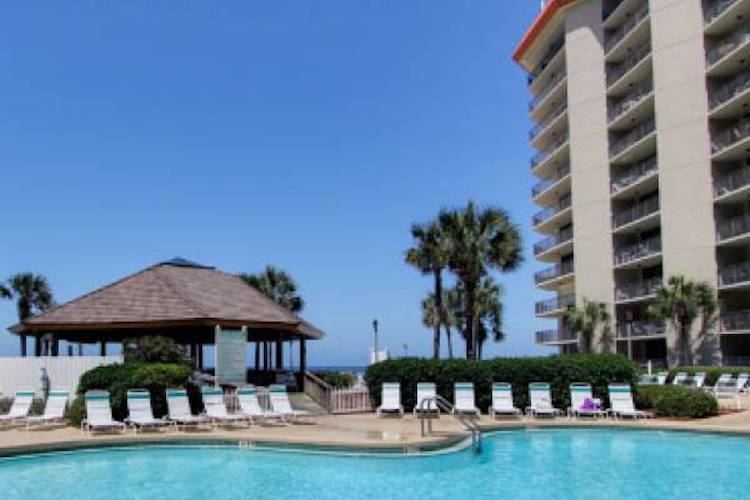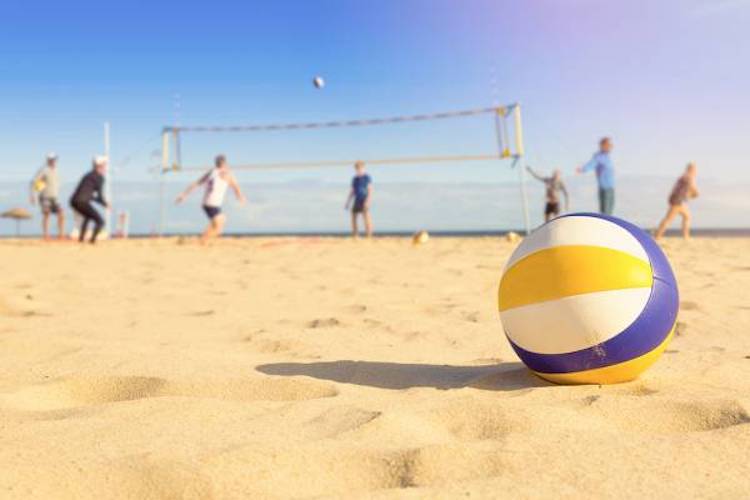 Beach Volleyball
Turn the excitement up a few notches and enjoy some exciting beach volleyball! Grab some friends and family and get the most out of your day by the ocean. There is a full-size net and plenty of space on the wide beach to enjoy with an entire group of people. The volleyball court is located just to the right when you exit off the main ramp onto the beach from Summerhouse Resort. 
Tennis
Don't forget your racket! Our tennis courts are available for all of our guests to use. Our well-maintained courts are conveniently located near the resort if you're looking for more ways to play on your vacation. Practice your form or just release some tension by hitting around a few tennis balls. 
Billiards
Always a vacation favorite, our two billiard tables are available for guests to use anytime. Whether you're looking for some evening entertainment after long beach days or you're waiting on a shower to pass, billiards are a fun way to engage the whole family. Located right inside the resort, grab some pool cues and rack 'em up! 
Arcade
As you can see, the ways to find some fun around the resort are almost endless but if you're in the mood for something a little more nostalgic, why not check out the arcade? We have several different games to choose from. Play classic arcade games and show your kids how you used to rule the arcades back in the day or compete for the high score in our racing game.
You'll find the arcade inside the resort so you'll never be bored, day or night.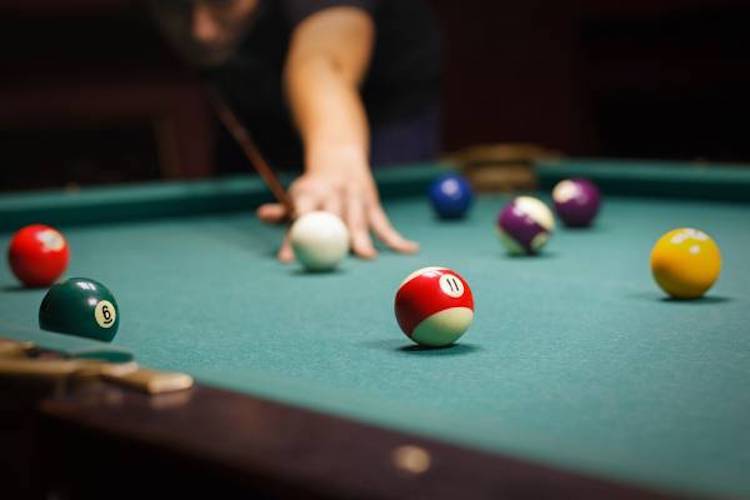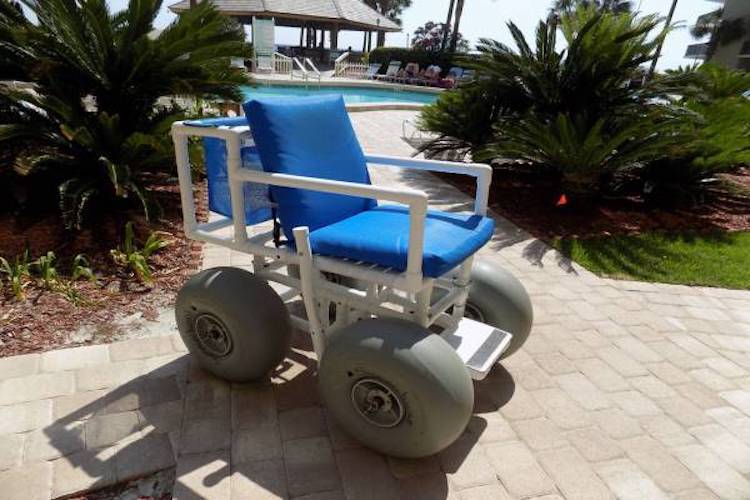 Beach Wheelchairs
We want to make sure all of our guests get to enjoy the white, sandy beaches of Panama City Beach so we have beach-ready wheelchairs available for our guests to use. We love everything there is about our beaches and ocean and we believe everyone deserves the chance to experience them fully. 
The wide wheels allow for the wheelchair to roll over the sand without getting bogged down or stuck. Cushioned seats make it comfy for entire beach days with the family so no one has to miss out on the fun. The shoreline of Panama City Beach goes on for miles with a lot of amazing sights to explore up & down. These beach-accessible wheelchairs make it easy to get out and see what makes PCB so special. 
Contact the front office for more information on reserving one for your family. 
Book Your Panama City Beach Vacation Rental Today!