Beach Rentals
Have Fun on The Summerhouse Beach!
Beach Chair Rentals
What can be better than spending your day relaxing in a comfortable lounge chair behind The Summerhouse on the World's Most Beautify Beach?  Your beach attendant can help adjust your umbrella for just the right amount of shade…  So kick your flip lops off, then kick back and relax!
Jet Ski Rentals
Zoom across the clear blue Gulf waters, directly from The Summerhouse beach, on your very own personal watercraft!  Up to 2 riders can go together, so bring a friend!  Your beach attendant will give you all the instruction your need, it's just like riding an ATV.
Evening Bonfires
Your family can have their very own bonfire for a relaxing evening on The Summerhouse beach.  Walk from your unit, directly to your personal fire pit, it's the best way to top or your vacation!  Include a bonfire for a romantic date night, special event, wedding, or just a large party under the starts.  
More About the Beach Service
For more info, other exciting activities, and to reserve in advance, visit:  Watersportspc.com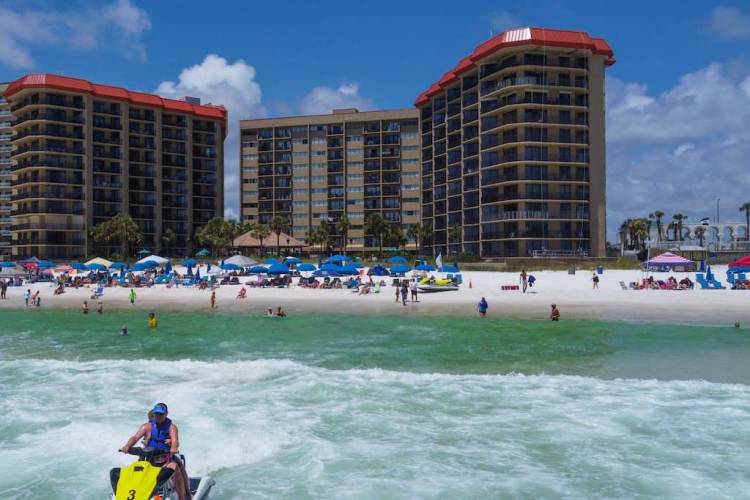 Browse Our Available Panama City Beach Condo Rentals