What is Panama City Beach Like in the Fall?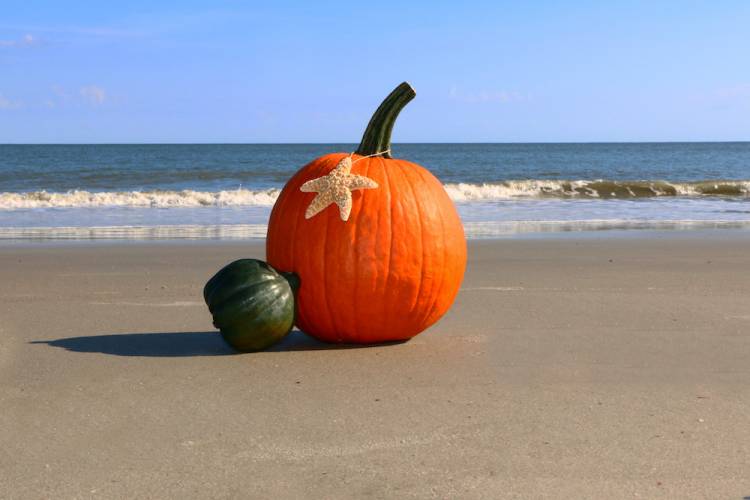 Fall is a delightful season in many parts of the world, and Panama City Beach, Florida, is no exception. While this coastal paradise is often associated with summer vacations, it offers a unique charm and beauty during the fall months. 
You can still enjoy the same amazing activities you do in the summer but with more comfortable weather and a few other perks. Learn more about what Panama City Beach is like in the fall and book your condo today!
Weather in Panama City Beach in the Fall:
One of the most appealing aspects of visiting Panama City Beach in the fall is the weather. The fall season in this region is characterized by mild temperatures and pleasant conditions. Here's what you can expect:
Temperature: During the fall months, which typically span from September to November, temperatures start to cool down from the hot and humid summer. Daytime highs often range from the mid-70s to low 80s Fahrenheit (24-28°C), making it ideal for outdoor activities. Evenings are comfortably cool, with temperatures in the 60s°F (15-20°C). You'll find that the weather is perfect for beach outings, hiking, and exploring the town.
Rainfall: Fall in Panama City Beach brings fewer rain showers compared to the summer months. You can expect drier conditions, making it more reliable for planning outdoor adventures. However, occasional rain is still possible, so it's a good idea to pack a light rain jacket or umbrella just in case.
Crowds in Panama City Beach in the Fall:
Compared to the bustling summer months, fall brings a noticeable drop in tourist crowds to Panama City Beach. This decrease in visitors offers several advantages for those seeking a more relaxed and peaceful vacation:
Less Crowded Beaches: Panama City Beach's pristine shores become quieter in the fall. You'll have more space to spread out on the sandy beaches, and finding a prime spot to soak up the sun or build sandcastles with your family is easier.
Shorter Wait Times: Attractions, restaurants, and activities often have shorter wait times during the fall. You can enjoy popular destinations without the hassle of long lines, allowing for a more leisurely experience.
Lower Accommodation Costs: Many accommodations offer lower rates during the fall season compared to the peak summer season. This can translate to significant savings on your vacation rental.
Businesses and Activities in Panama City Beach in the Fall:
A common concern for travelers is whether businesses and activities remain open during the fall. The good news is that most establishments in Panama City Beach continue to operate in the fall, and there's still plenty to do:
Restaurants: The majority of restaurants and eateries remain open year-round. You can savor delicious seafood, coastal cuisine, and a variety of dining options during your visit.
Attractions: Many of the area's attractions, including water parks, golf courses, and wildlife parks, stay open through the fall season. Be sure to check their specific operating schedules, as some may have reduced hours.
Outdoor Activities: Fall is an excellent time for outdoor adventures in Panama City Beach. You can explore hiking trails, go kayaking, fishing, or take part in various water sports. The mild weather and lower crowds create an ideal environment for these activities.
Shopping in Panama City Beach in the Fall:
Shopping enthusiasts will be pleased to know that Panama City Beach offers a variety of shopping options in the fall. Hello, early Christmas shopping!
Local Boutiques: Charming boutiques and shops in the town center and along Front Beach Road remain open. This is an excellent opportunity to explore local craftsmanship, find unique gifts, or purchase beach-themed souvenirs.
Malls and Outlets: Larger shopping centers like Pier Park continue to welcome visitors in the fall. Keep an eye out for special sales and promotions, especially as retailers transition to fall and holiday merchandise.
Fall Sales: Some stores may offer fall-themed sales, particularly as the holiday season approaches. Keep an eye out for discounts on clothing, home goods, and other items.
Relaxing in Your Panama City Beach Gulf-Front Condo in the Fall: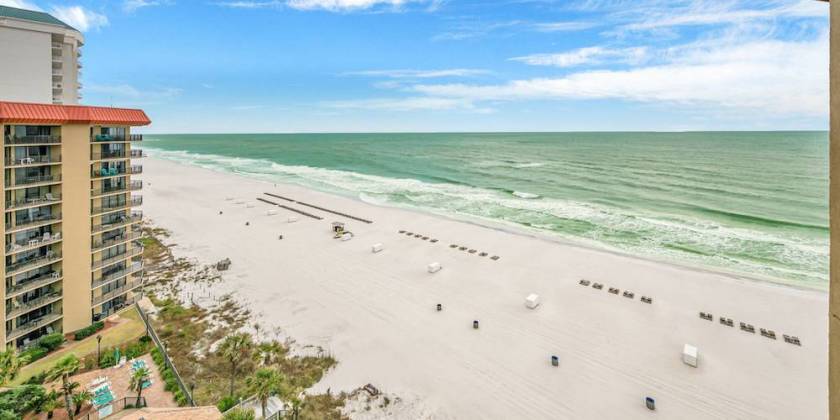 The Summerhouse Resort has the perfect gulf-front condo for you to enjoy throughout the fall season with resort-style amenities to boot. Fall is an excellent time to enjoy our accommodations:
Comfortable Temperatures: The mild fall weather allows you to fully enjoy the private balcony that all of our condos have as you overlook the Gulf of Mexico.
Lower Rates: Fall often brings lower rental rates, making it an economical time to secure a vacation rental. You can enjoy the same fantastic amenities at a more budget-friendly price.
Peaceful Atmosphere: With fewer tourists around, you can relish the tranquil atmosphere of your vacation rental. Whether it's sipping coffee on the balcony, watching the sunrise and sunset, or simply unwinding in our resort hot tub, fall is a perfect time for relaxation.
Book your Panama City Beach condo today with the Summerhouse!