Top Fishing Spots in Panama City Beach Florida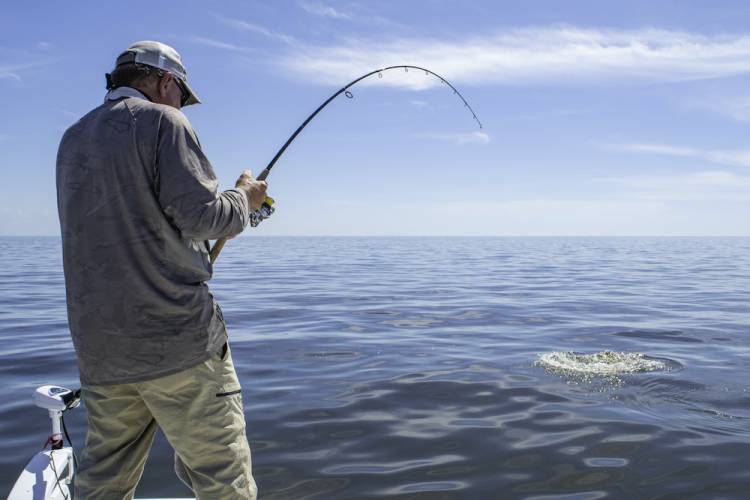 Whether you're a seasoned angler or a beginner looking to dip your toes into the world of fishing, Panama City Beach has something to offer every fisher of every skill level. From deep-sea adventures to tranquil shore fishing, Panama City Beach boasts a diverse range of fishing spots to suit all preferences. In this guide, we'll explore the top locations for deep-sea fishing, pier fishing, and shore fishing, along with essential local information to help ensure a successful and enjoyable fishing vacation.
When you decide where and how you'd like to fish, book your Panama City Beach vacation rental with the Summerhouse Resort and get the most out of your vacation!
For an exhilarating fishing experience, head out into the deep blue waters of the Gulf of Mexico. Deep-sea fishing charters in Panama City Beach offer an opportunity to catch a wide variety of prized game fish, such as grouper, snapper, amberjack, and even sailfish or mahi-mahi. Here are some top tips for your deep-sea fishing adventure:
Choose the Right Charter: Select a reputable fishing charter that caters to beginners and amateur anglers. Look for charters that provide all the necessary equipment, including fishing rods, bait, and tackle.
Be Prepared for the Journey: Deep-sea fishing trips can last several hours, so remember to bring essentials like sunscreen, hats, sunglasses, and motion sickness medication if needed.
Listen to the Crew: The crew on board are experienced fishermen who know the best techniques and spots to catch fish. Listen to their advice and ask questions if you're unsure about anything.
Top Deep-Sea Fishing Spots:
The Russell-Fields Pier: Not only great for pier fishing (which we'll discuss next), but it's also a popular spot for deep-sea fishing charters to depart from.
St. Andrews State Park Jetties: These rock formations attract various species, making them a fantastic location for deep-sea fishing.
Pier fishing is a fantastic option for beginners and families, providing a convenient and accessible way to enjoy fishing without venturing far from the shore. Panama City Beach has several fishing piers that offer stunning views and ample opportunities to catch fish. Here are some tips to enhance your pier fishing experience:
Check Local Regulations: Before heading to the pier, familiarize yourself with the local fishing regulations, such as size and bag limits, as well as any permit requirements.
Fishing Gear: For pier fishing, a medium to heavy-action spinning rod is ideal. You can target a variety of species, including mackerel, pompano, redfish, and flounder.
Bait Selection: Common pier fishing baits include shrimp, squid, cut bait, and live baitfish. Visit a local bait and tackle shop for the freshest options.
Top Pier Fishing Spots:
M.B. Miller County Pier: A prominent and easily accessible pier offering great fishing opportunities throughout the year.
Russell-Fields Pier: Situated at the northwest end of Panama City Beach, this pier offers easy access to deeper waters and is perfect for both fishing and sightseeing.
If you prefer a more laid-back and serene fishing experience, shore fishing in Panama City Beach won't disappoint. The area's beaches and inshore waters teem with a variety of fish species, making it an excellent option for beginners and families. Follow these tips for a successful shore fishing outing:
Time Your Fishing: The best times for shore fishing are typically early morning or late afternoon when fish are more active.
Know the Tides: Understanding the tides is crucial for shore fishing success. Fish are more likely to be feeding during incoming or outgoing tides.
Respect the Environment: Always pick up after yourself and avoid leaving any trash or fishing gear behind. Conservation is essential to preserve these beautiful fishing spots.
Top Shore Fishing Spots:
Shell Island: Accessible by boat, Shell Island offers peaceful and rewarding shore fishing opportunities away from the bustling beaches.
St. Andrews State Park: With its diverse ecosystems, this park provides numerous spots to fish from the shore, such as the jetties or the shallow grass flats.
Reel in the Big One and Book Your Panama City Beach Condo Today!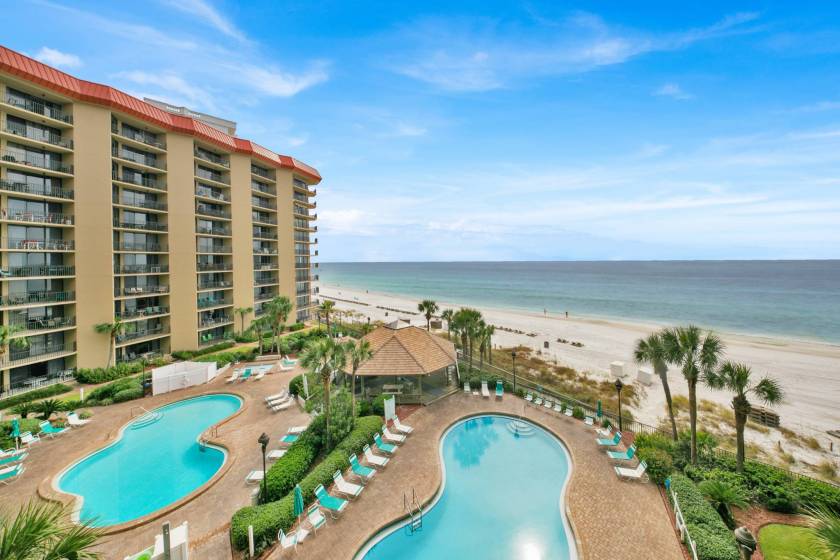 The Summerhouse Resort is your home-away-from-home and the place to stay when you're visiting Panama City Beach. Every condo comes with an incredible ocean view and your only steps away from the beach. Enjoy resort-style amenities like a pool, game room, and movie summer nights. Book your PCB condo today before summer is gone!