Top Amenities for Your Next PCB Condo Rental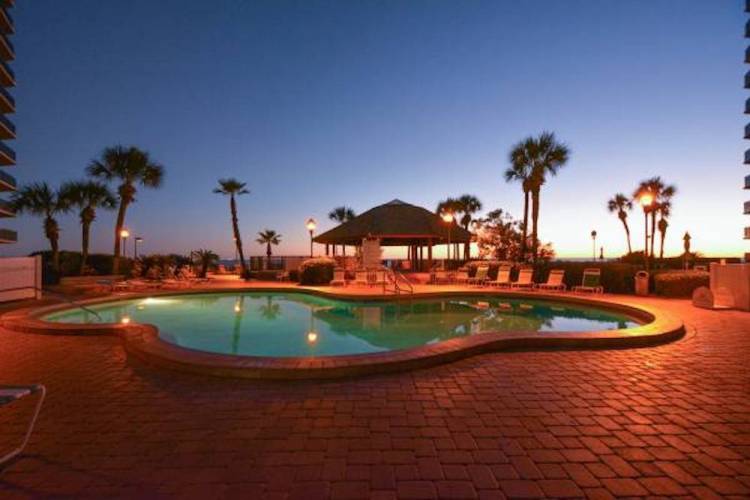 The time to secure your vacation rental in Panama City Beach is now. With summer coming to a close before you know it, it's time to start planning your trip today. There are ample choices when it comes to rentals in Panama City Beach but making sure you have the best amenities will elevate your vacation like never before.
When browsing through the places to stay in Panama City Beach, you'll come across varied amenities depending on what type of residence you stay. The Summerhouse Resort offers many great amenities on an oceanfront property since you'll receive resort-style amenities with the privacy and coziness of your own condo rental. Here are some of the great amenities you'll want to make sure are included with your PCB vacation. 
1. Oceanfront Access
No matter where you go, you want to make sure you are never too far from the beach and sand between your toes and the closer the better. Not only will you get to enjoy sunrises like never before, you can also ensure you're never too far from a fun beach day. Even if you spend your entire vacation doing nothing more than relaxing on the beach, you'll still be able to have the time of your life without having to worry about finding a parking spot or loading up the entire car. Summerhouse Resort sits right on the ocean with private beach access for all guests so that you can head out early and stay all day with your condo rental only a few steps away to refuel.
2. Pool & Hot Tub
On top of having the ocean at your fingertips, sometimes it's nice to cool off in the fresh water and spend your days splashing around the pool. Taking a break from the sand is nice and allows you to dip in quickly to cool off if you're just working on a tan poolside. You'll also be able to go for those evening swims or let your muscles relax in the hot tub. Treat yourself to resort-style amenities like a pool on your next Panama City Beach vacation to ensure you feel treated and special. Summerhouse Resort offers two full-size swimming pools, a hot tub, and a kiddie pool for your enjoyment so you never have to worry about overcrowding! 
3. Entertainment Areas
Make sure you never have to worry about keeping you or your family entertained during your vacation to PCB. From kids getting restless to not feeling relaxed from all the business, you want to ensure that your vacation keeps everyone having fun so you can play when you want and rest when you need to. From volleyball and tennis courts, to arcade and billiards, Summerhouse Resort jam packs the fun throughout the resort so you can make lasting memories without having to go out and break the bank! 
4. Fully-Equipped Kitchen
One of the best ways to save money and also spend quality time with your family is to enjoy some homecooked meals while you're on vacation. Pricey restaurants can cause vacation prices to climb but picking up a few groceries on your way into town then sitting around the dining room table in the evening with your family is more cost affordable and time well spent. Summerhouse condo rentals all come with fully-equipped kitchens containing everything you need to enjoy some homecooked meals. Being only a few steps from the beach means you can also head in for some quick lunch and be right back out for the fun! 
Don't Miss Out On The Last Days of Summer and Book Your Panama City Beach Vacation Rental Today!
Summerhouse Resort strives to go above and beyond to meet your expectations for a fabulous vacation whenever you need it. Our resort-style amenities are here 24/7 and we want to do our best to help you create memories that will last a lifetime. Contact us today or browse our vacation rentals to find out how you can make your next vacation a special one.