Top 5 Rainy Day Activities in Panama City Beach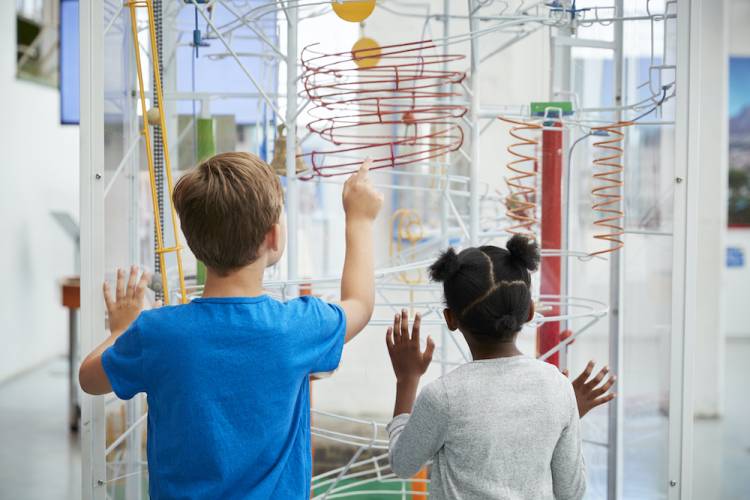 The beautiful white sand beaches and crystal-clear waters of the Gulf of Mexico are undoubtedly the main attraction of Panama City Beach, Florida. But what happens when those noteworthy Florida rain showers come rolling through? Don't worry, there are many amazing rainy-day activities to enjoy during your vacation in Panama City Beach.
Whether you want to have a new adventure or continue your relaxation, PCB is full of attractions and things to do in any type of weather. Start planning your trip today with these top five rainy-day activities in Panama City Beach. 
1. Visit Ripley's Believe It or Not!
If you are looking for a one-of-a-kind experience, Ripley's Believe It or Not! is the perfect destination for you. This interactive museum is filled with oddities, curiosities, and interactive exhibits. From shrunken heads to a mirror maze, there's something for everyone. You can even take a selfie with a life-sized replica of the tallest man in the world! Rain or shine, you are guaranteed to have an unforgettable experience.
2. Explore WonderWorks
WonderWorks is a science museum with a twist. It's housed in an upside-down building, which is just the beginning of the fun. You can experience an earthquake simulator, a hurricane tunnel, and even a virtual rollercoaster ride. The hands-on exhibits are perfect for kids and adults alike. WonderWorks will keep you dry as it's all indoors and is the perfect way to spend a rainy day in Panama City Beach.
3. Check Out Gulf World Marine Park
Located right on the beach, Gulf World Marine Park is a great place to learn about marine life and interact with animals. You can watch dolphin and sea lion shows, take a behind-the-scenes tour, or even swim with dolphins. The park also has a variety of exhibits, including a touch tank where you can feel sea creatures like starfish and sea urchins. A visit to Gulf World Marine Park is both educational and entertaining so the kids will love it!
4. Relax at a Spa
When the rain starts to pour, there's nothing better than relaxing at a spa. Panama City Beach has a variety of spas that offer massages, facials, and other treatments. Try a couple's massage with your partner or opt for a deep tissue to really work out all your muscle tightness. Check out Tranquility by the Sea if you're looking for a great local spa. Once the spa day is done, you can come back to your condo at The Summerhouse Resort and sit on the balcony overlooking the Gulf for some true serenity. 
5. Create Lasting Memories in Your Panama City Beach Vacation Rental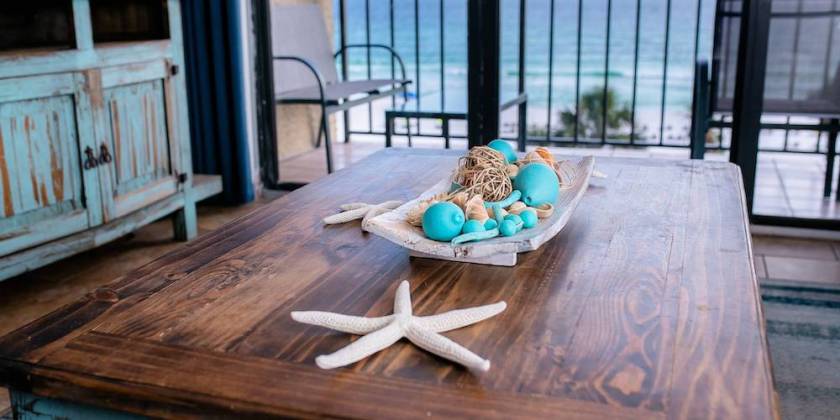 If the rain catches you off-guard, you'll always have your vacation rental at the Summerhouse Resort to relax in until it passes. Enjoy some board games with the family or cook up a homemade meal from your fully-equipped kitchen. You can hang out and create memories that will last a lifetime.
Located right on the beach, The Summerhouse Resort offers luxurious condos and top-notch amenities. You can enjoy the beautiful views from your balcony and when the sun comes back, take a dip in one of the two pools or relax in the hot tub. With spacious condos that can accommodate up to six guests, The Summerhouse Resort is the perfect home-away-from-home during your vacation in Panama City Beach. Book your vacation rental today!