Plan Your Winter Escape to Panama City Beach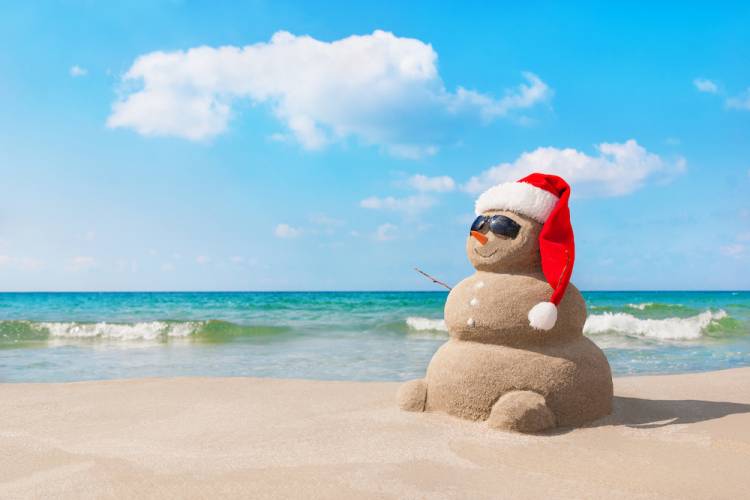 If the cold and snow are not things that get you excited, you might want to consider making your escape to Panama City Beach this winter and spend time next to the ocean. As people around the country begin to winterize their homes, it's business as usual in PCB with plenty of warm weather to enjoy. Every year, many people make their way to Summerhouse Resort to spend weeks or months away from the cold weather and you can join in on the fun. 
Choose the perfect condo for you and enjoy views of the Gulf of Mexico every day without any snow in sight. There are so many things to enjoy about Panama City Beach that it doesn't matter what season it is. Here is how you can start planning your winter escape to Panama City Beach. 
Pick the Best Time to Come
Throughout the winter, it never gets too chilly in Panama City Beach. The city sits next to the warm Gulf of Mexico which helps regulate temperatures all winter long and you're far enough south that the cold air can't get too close. Temperatures only drop to the mid 60s in December and January with mornings in the 40s so it never gets too cold for anything more than a light sweater. On really warm days, you'll even be able to sit out on the sand and soak in some sun which you can't do anywhere else north of the area. 
During the holidays, there are many fun local events to enjoy and New Year's Eve has some of the best parties anywhere in the country. So whether you want a Christmas at the beach or you're looking to unwind after the holidays, there is plenty for you to love about a Panama City Beach winter. 
Stay Entertained with Endless Activities
The great thing about Panama City Beach is that there is always something fun to do even when the weather dips below 70. You can make the most of your winter by still enjoying PCB activities that you probably wouldn't be able to do in your hometown. From amazing year-long fishing to amazing sunset cruises and fine dining, you can stay warm in the Florida sun and relax throughout the winter. 
If you're coming for the holidays or you're looking to pick up some souvenirs, Pier Park is a premiere shopping destination along Florida's Gulf Coast with more than 120 stores. You could also try one of our world-renowned golf courses that are open year-round since it never gets too cold to play. With a variety of terrain and stunning views, golf courses in Panama City Beach are great for everyone.
At Summerhouse Resort, we also have many amenities for you to enjoy throughout your stay like pool tables, racquetball courts, and tennis courts so you'll always find something to keep you entertained!
Choose the Perfect Panama City Beach Vacation Rental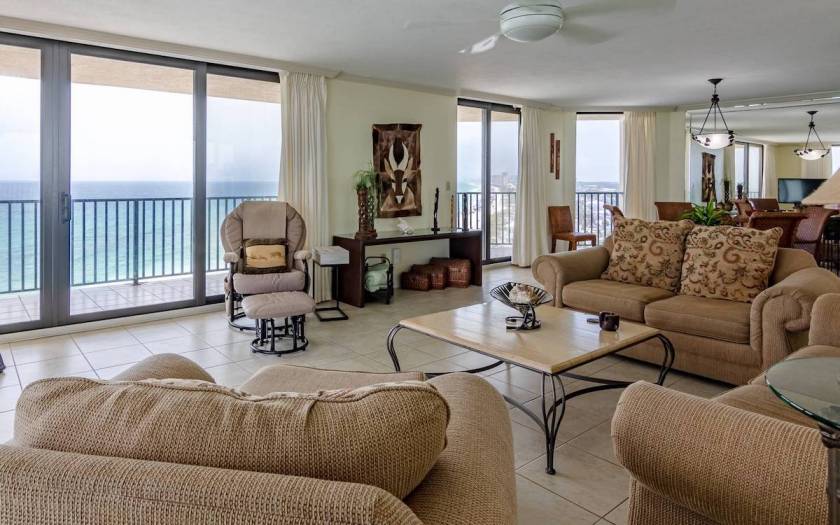 Lastly, as you're planning your winter escape to Panama City Beach, you want to find the perfect place to call your home-away-from-home in the winter and that's what we specialize in at Summerhouse Resort. With many repeat guests coming back winter after winter, they'll agree that Summerhouse has the perfect accommodation and amenities to make your getaway perfect. 
Choose from three different floor plans and find the perfect place that truly feels like home in PCB. Kitchens are fully-equipped for you to make homemade meals and apartments are equipped with high speed internet and WiFi so you can even work from the beach! Enjoy endless amenities and a great community of travelers who are also trying to escape the cold and snow.