Plan Your Panama City Beach 2024 Spring Break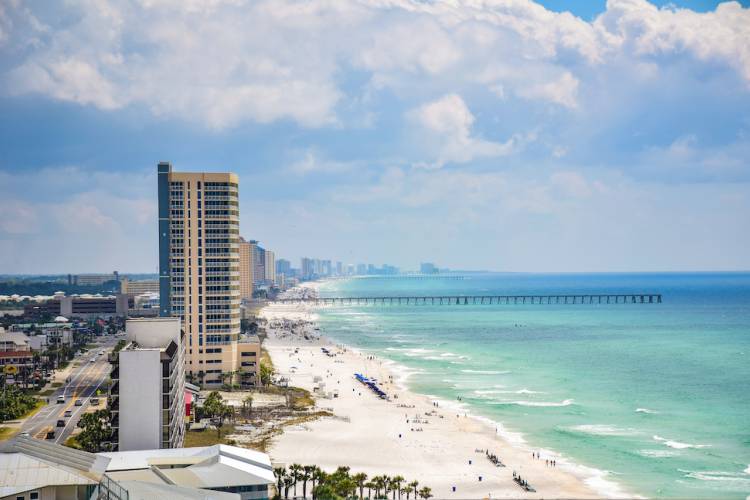 It might be a little cooler now but spring is just around the corner and now is the time to start planning your Panama City Beach Spring Break trip. If you're seeking an unforgettable Spring Break 2024, there is a reason PCB is a go-to favorite for so many Americans. From the stunning coastline and vibrant nightlife to the warm days and plethora of activities, you'll never be bored.
Let us help you start planning your 2024 Spring Break getaway today. Don't forget to book your PCB condo rental at the Summerhouse!
What is the Weather Like During Spring Break in PCB?
Spring in Panama City Beach is a time of rejuvenation, with the average temperatures in March and April ranging from a pleasant 70°F to 80°F. This mild and sunny weather is ideal for beach activities and outdoor explorations. While much of the USA might still be too cold for outdoor activities, it's absolutely perfect in Panama City Beach! The evenings are comfortably cool, perfect for strolls along the beach or enjoying the Summerhouse's outdoor amenities like the pool and hot tub!
What is There To Do During Spring Break in PCB?
PCB is synonymous with Spring Break fun, and there's no shortage of activities to indulge in. The pristine beaches of PCB are the main attractions. Spend your days lounging on the soft white sands or diving into a variety of water sports like jet skiing, parasailing, and snorkeling. For thrill-seekers, PCB's adventure parks offer exhilarating experiences. From go-kart racing at Race City to the adrenaline-pumping slides at Shipwreck Island Waterpark, there's something for everyone.
Pier Park, the premier shopping destination in PCB, offers a range of shopping, dining, and entertainment options. Enjoy the latest fashions, savor local seafood delicacies, or catch a movie at the Grand IMAX Theater. As the sun sets, PCB transforms into a vibrant nightlife hub. Dance the night away at famous clubs like Club La Vela or enjoy a more relaxed vibe at beachfront bars offering live music and tropical cocktails.
What Events Happen During PCB Spring Break?
PCB hosts several annual events that add an extra spark to your Spring Break experience:
UnWineD
Celebrate the arrival of spring at UnWineD, a two-day event featuring craft beer, wine, and culinary delights from the region's best chefs, accompanied by live music. This event will take place April 5-6 in 2024!
Seabreeze Jazz Festival
On April 24-25, 2024, jazz enthusiasts can revel in the Seabreeze Jazz Festival, where renowned artists gather to perform in an enchanting outdoor setting. Enjoy incredible performances and make great new memories with your family!
Emerald Coast Cruizin'
Car lovers shouldn't miss the Emerald Coast Cruizin' – a classic car show featuring hot rods, custom cars, and classics, alongside live music and vendors. This event takes place a little earlier in the year on March 7-9, 2024. This is a must-see event with so many mindblowing and unique cars on display! 
Where Should I Stay for PCB Spring Break 2024?
At The Summerhouse Resort, luxury meets comfort. Our condos offer a home-away-from-home experience, complete with modern amenities and stylish decor. Our resort-style pool and hot tub are perfect for unwinding after a day of adventure. Relax in the bubbling hot tub or take a refreshing dip in the pool, all while enjoying breathtaking ocean views. The Summerhouse Resort boasts direct access to PCB's stunning beaches. Step out of your condo and onto the soft sands, ready to soak up the sun and surf.
While PCB is known for its lively Spring Break scene, The Summerhouse Resort offers a family-friendly environment, ensuring a comfortable and safe stay for guests of all ages. Browse through our available condo rentals and book yours today!