The First Timer's Guide to a Panama City Beach Vacation Rental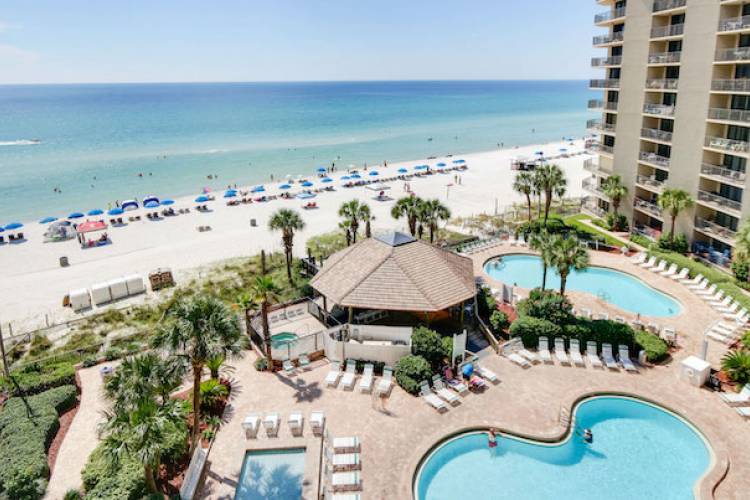 You have plenty of options for your next Panama City Beach vacation rental, but what is the best way to get the most out these white, sandy beaches? Treat yourself to the benefits of a vacation rental over traditional hotel accommodations. Extra space, private kitchens, resort amenities, and private beach access are just a few of the things that make a vacation rental your best bet in Panama City Beach. Each condo is uniquely decorated and outfitted to be your "home away from home" when you visit Summerhouse Resort. No matter how you want to spend your time here in Panama City Beach, we have the perfect vacation rental to make sure you have the perfect first time experience and best vacation ever. 
Panama City Beach Vacation Rental Benefits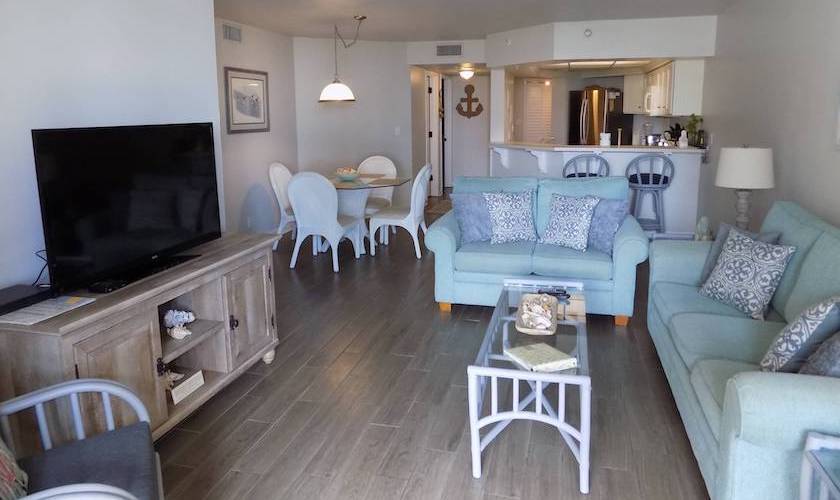 When you visit Summerhouse, we want you to feel like you're right at home. By choosing a vacation rental over a hotel, you're going to get more space to stretch out for the whole family including a living room, kitchen, dining area and several bedrooms. Besides the space, extra privacy, and added amenities, you're also going to be getting the better pricing option since vacation rentals are large enough to fit everyone in your family at one great rate! Make memories and share quality time with your family by booking your vacation rental where you'll all be together in one amazing condo. 
Panama City Beach Vacation Rental Amenities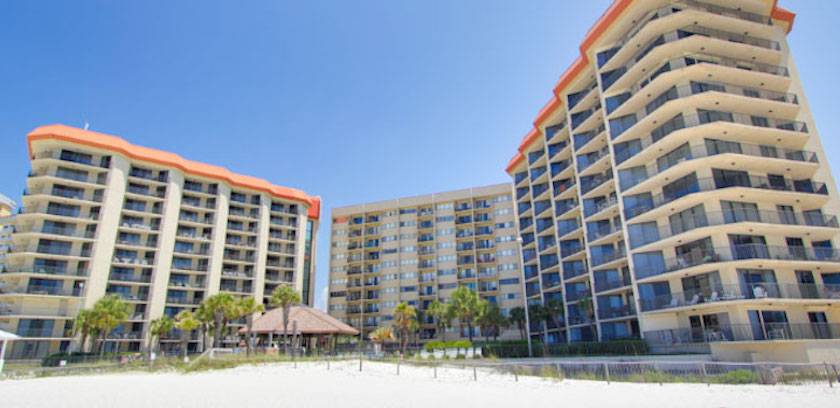 One of the best perks of securing your vacation rental in Panama City Beach is getting your own space complete with everything you need conveniently located in one resort. A fully-stocked kitchen comes with every condo rental so you can enjoy home-cooked meals during your stay as well as have plenty of storage for all of your food and drinks. You can enjoy all the cookware that you'll need plus dishes and utensils to make your trip easy and convenient.
When you're ready to get out and explore, you won't have to go far to find fun things to keep you and your family entertained during your visit. Summerhouse Resort has lots of amenities located within the private property that all guests can access. Two pools, a kiddie pool, and a hot tub will keep your days fun and relaxing along with our private beach access. On top of that, you'll find billiards, arcade games, tennis courts, racquetball courts, and a beach volleyball court so you can keep the fun going all day long. Beach wheelchairs are also available for our guests to provide easy beach mobility for everyone. 
Feeling hungry? Check out our brand new food vendor located in the pool area under the gazebo. Choose from hot dogs, nachos, and more to keep you fueled while you're splashing around in the pool or the ocean. If you're getting hot, you can cool off with a snow cone and customize your flavor all without having to leave the resort! 
Panama City Beach Experts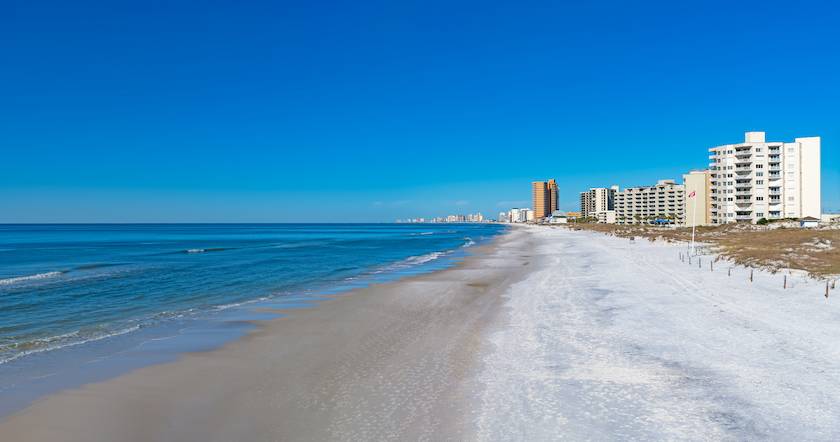 Whether you're a vacation pro or it's your first time here, the fact is you want to get the most out of your time in Panama City Beach. Booking your vacation rental with area experts will elevate your vacation experience to the next level. Panama City Beach is home to 27 miles of white, sandy beaches and we have oceanfront property ready for you. We have a conveniently curated area guide for you to enjoy as well as insights and help with your vacation whenever you need it. We take the time to make sure you feel like Summerhouse is truly your home away from home. Check out our activities page to see all the different things you can enjoy while you're here with us and then book your vacation rental and get access to the prettiest beaches in America. 
Book Your Vacation Rental in Panama City Beach Today! 
Panama City Beach is the perfect destination for families, couples, and everyone in between. A city that has some of the best beaches in America, emerald green water, and a wide range of fun activities is sure to please everyone. Summerhouse Resort is committed to giving you the best vacation rental experience when you book your next rental. Browse our wide selection of condos to find one that's right for you and your family and visit us any time of year for warm weather and a great time. 
---