5 Best Workcation Vacation Rentals in Panama City Beach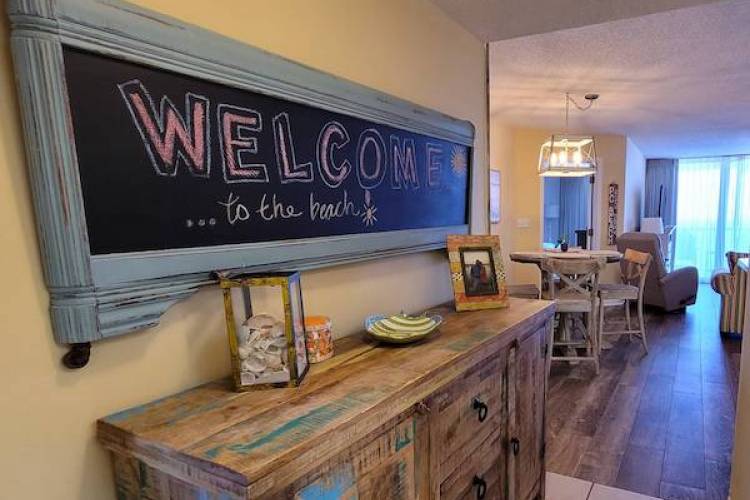 It's estimated that 25-30% of the United States workforce will be working remotely through 2021 and most people working from their own homes. Considering that working remotely can be done from anywhere, it might be time to consider working remotely from an oceanfront condo in Panama City Beach. With Summerhouse Resort having WiFi throughout the building and plenty of space to spread out and get work done, Panama City Beach makes it practical and enjoyable for a "workcation." 
Enjoy fully-equipped kitchens with balconies that look out over the ocean and plenty of amenities to enjoy when you're not busy working. Spread out on the dining room table or sit out on the balcony and enjoy the warm, Florida air. When the work is over, the play can begin. Enjoy many fun activities throughout Panama City Beach and the warm Gulf of Mexico waters. However you get your best work done, here are the 5 best workcation vacation rentals for you to enjoy on your next Panama City Beach trip. 
Enjoy this beach-themed and spacious 2 bedroom, 2 bathroom condo for your next workcation. This space gives you plenty of room to spread your work out including a large kitchen bar, dining room table and balcony with great views of the ocean. You can enjoy resort amenities like the two pools and hot tub as well as private access to the ocean from the resort.
Featured Amenities:
Internet/WiFi
Shared Pool
Shared Hot Tub
Fully-Equipped Kitchen
Private Balcony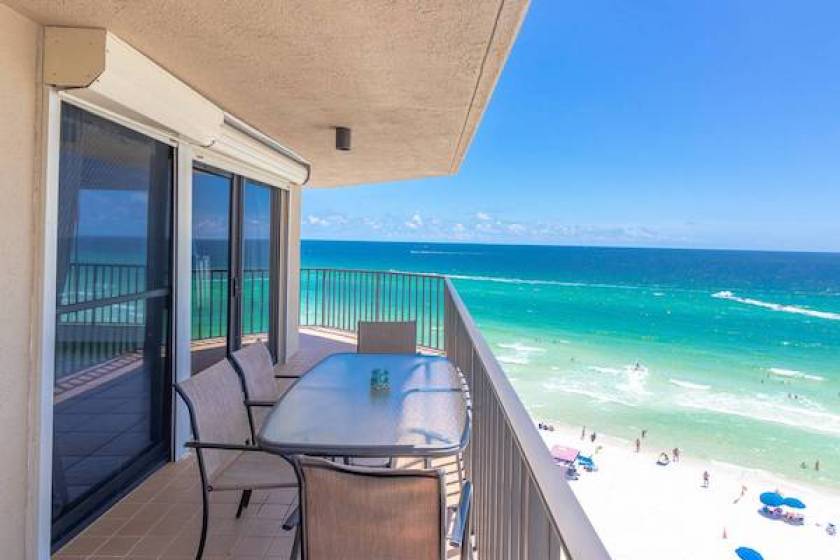 This spacious, modern condo offers 2 bedroom and 2 bathrooms with a large living area, dining room, and kitchen. The balcony features a table and seating so you can work outside in the comfortable, Florida air while enjoying the beautiful, emerald views of the Gulf of Mexico. Enjoy the views from the master bedroom as well or cook up some delicious meals in the fully-equipped kitchen with granite countertops. 
Featured Amenities: 
Private, Wrapped Balcony
Internet/WiFi
Shared Pool
Shared Hot Tub
Kitchen & Dining Area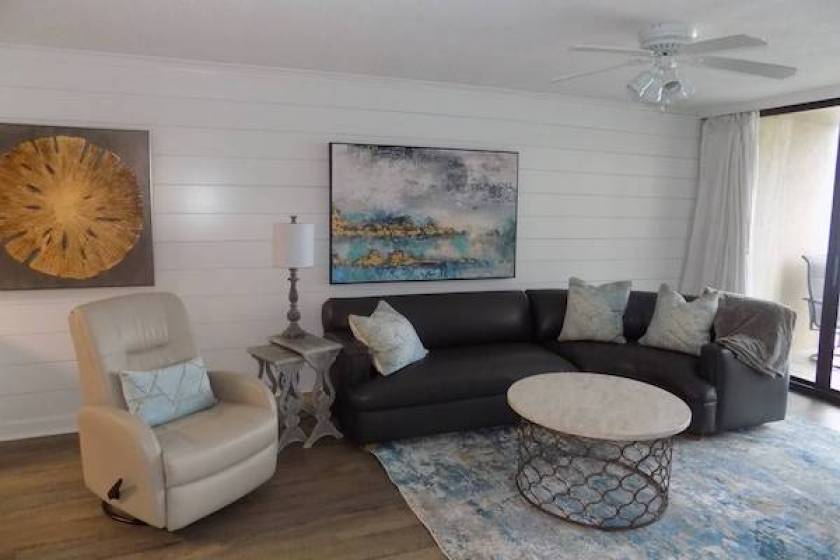 Make a getaway and comfortably work from this condo overlooking the Gulf. Unit #708B is a fully-updated and spacious condo featuring 2 bedrooms and 2 bathrooms and a modern kitchen with granit countertops. This home features all the luxury features you could ask for with plenty of places to focus on your work. Enjoy your evenings with the many Summerhouse amenities and other fun things to do in Panama City Beach. 
Featured Amenities:
Internet/WiFi
Granite Countertops
Private Balcony
Shared Pool
Beach Access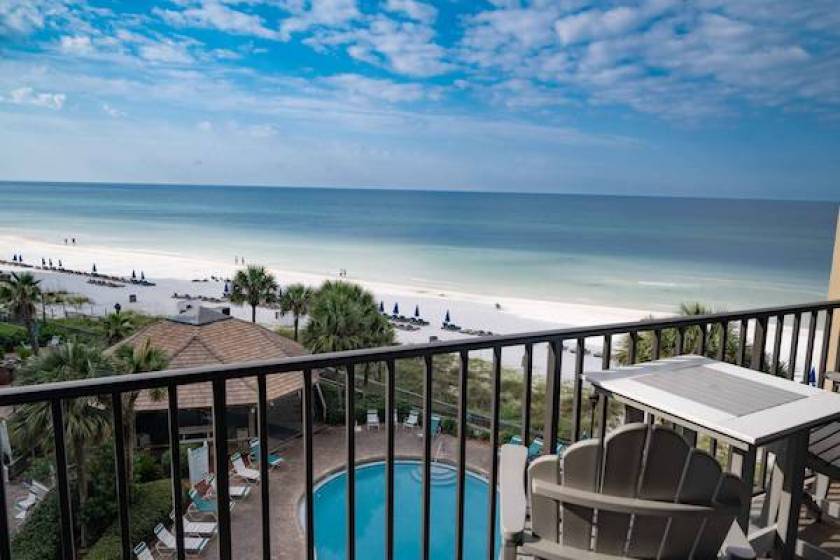 Enjoy plenty of room and gorgeous Gulf sunsets from this 2 bedroom, 2 bathroom condo sitting oceanfront. With a table on the balcony, a dining area, and a kitchen bar, there is plenty of space to get your work done and have fun. Spend your days concentrating and then take a dip in the pool in the afternoon. This condo is fully-furnished and contains a kitchen with everything you need to cook homemade meals. 
Featured Amenities:
Internet/WiFi
Dining Area
Private Balcony
Shared Hot Tub
Ocean Views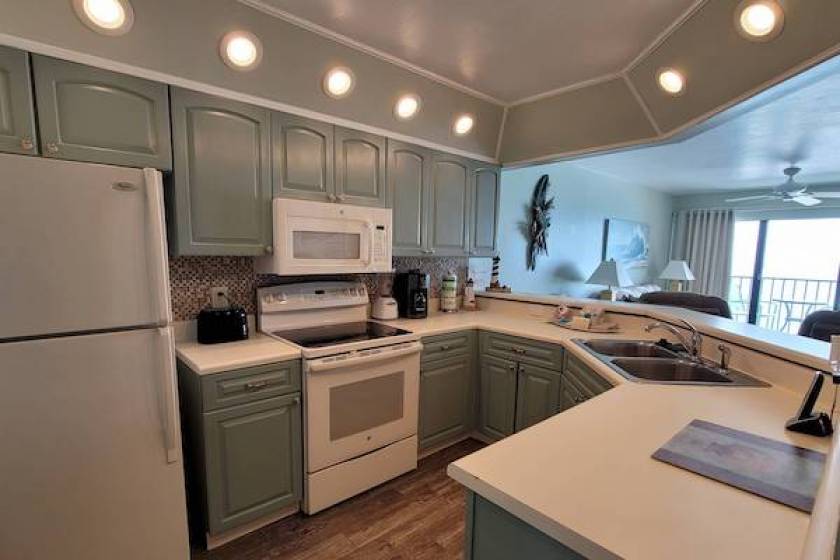 Last but not least, enjoy a spacious kitchen with recessed lighting in this 2 bedroom, 2 bathroom condo. This condo has enough sleeping for seven so you can bring your whole family with plenty of room for you to work and the kids to learn remotely as well. The balcony features a table and chairs and the kitchen has a coffee maker, dishes, and utensils for family dinners. 
Featured Amenities:
Private Balcony
Fully-Equipped Kitchen
Shared Pool
Internet/WiFi
Coffee Maker
Plan Your Workcation in Panama City Beach and Book Your Vacation Rental Today!
Summerhouse Resort has everything you need to enjoy a perfect workcation. With WiFi throughout the whole building, you can get your work done and still have access to resort amenities like two pools, a hot tub, tennis courts, and much more. Find the perfect vacation rental to concentrate but also relax with amazing ocean views. Book your vacation rental today and enjoy the warm, Florida weather as the temperatures cool down in the rest of the country.